Posts tagged Tank
Ummmm… yeah, make my Wednesday why don't you?!
Did you know Tank was gearing up to release a new album soon? The working title is Savior.
Compliments, the first single from the upcoming release, features Kris Stephens and is produced by T-Minus. In the song, Tank is showing love to the Queens, "let's appreciate you cause the truth is that your heaven sent…"
Kris and Tank compliment each other well on this track, no pun intended!
Listen
Are you feeling Compliments? Turn it Down or Give it A Crown?!
---
Pictures of the Day :: @EssenceMusic Festival Lights up New Orleans
Essence Magazine hosted their annual music festival in New Orleans from July 1 to July 3, where attendees are invited to attend empowerment seminars during the day, and at night, enjoy concerts headlined by some of the best artists in the music industry.
This year the concert line-up included Mary J. Blige, Usher, Kelly Price, Jennifer Hudson, Charlie Wilson, El Debarge, Jill Scott and Trey Songz with memorable performances by Kanye West, the New Edition reunion and SO much MORE!!
You can get all the inside scoop about Essence's annual music festival, here. 
---
I Wish I Was Yours feat. LeToya Luckett
Tank
NEW MUSIC :: @TheRealTank "I Wish I Was Yours" Featuring @LeToyaLuckett
The Preacher's Kid made me dislike Tank, the way I couldn't stand Danny Glover after watching The Color Purple. Hmph. He and LeToya Luckett starred in that film together, maybe that's when they decided to collaborate on I Wish I Was Yours…
…their voices compliment each other nicely on this song. So, maybe I'll forgive him now. I kid, but he played that role…
According to Luckett's FaceBook page, I Wish I Was Yours is a demo the two recorded together, and "don't expect it to be a single or on LeToya's new album, but it is expected to be heard soon." (Source)
What do you think? "Turn it Down?" or "Give it a Crown?"
---
@TheRealTank Performs "I Can't Make You Love Me" on the Wendy Williams Show!
Tank's rendition of Bonnie Raitt's classic, it's one of my favorites…
---
Official Video :: @TheRealTank "I Can't Make You Love Me" 
Tank's Now or Never is such a beautiful compilation of work, I Can't Make You Love Me, a cover of Bonnie Raitt's hit, is one of my favorite's on the album. 
Keshia Knight Pulliam's character is crying 'cause she's trying HARD not to love him!! Singing like that, Tank is not going to have any problems "making" women love him. Yeah, I said it!! LOL!! 
Enjoy!
---
@Ginuwine09 "Heaven"
I like this song, posted it a few days ago, now the video is out. You hear Tank in the background?
---
@TreySongz @KeyshiaCole @NeYoCompound @TheRealTank @YolandaLive @LaLaHathaway @Ginuwine09 @MarshaAmbrosius @IAmJamieFoxx :: @BET Honors
The 4th Annual BET Honors were taped at Warner Theater in Washington, D.C. on January 15; the show will broadcast on February 21 at 9PM/8PM CST.
At the Honors, Cicely Tyson is given the Theatrical Arts award; Jamie Foxx receives the Entertainer Award; the legendary Herbie Hancock is awarded for Musical Arts; model, Iman, receives the Service Award; Lonnie Burch, is the founding director of the Smithsonian's National Museum of African-American History and Culture, he is given the Educator Award; and Linda Johnson Rice (pictured), chairman of Johnson Publishing Company, Inc. receives the Media Award. "Get to Know" more about the nominees, here.
In the pictures above, Trey Songz, Keyshia Cole, Tank, Lalah Hathaway, Yolanda Adams, Marsha Ambrosius, Honoree Jamie Foxx, Ginuwine and his daughter Cypress Lee are shown. 
Do you plan to watch the BET Honors? 
---
Heaven feat. Tank
Ginuwine
NEW MUSIC :: @Ginuwine09 feat. @TheRealTank "Heaven" Produced by @Bryan_M_Cox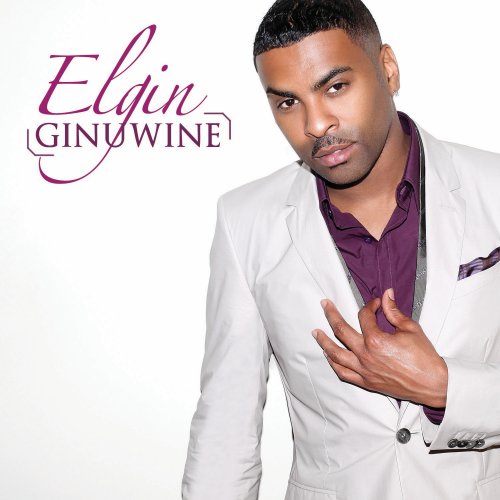 Gearing up for the release of his new album, Elgin, on February 15,Ginuwine releases Heaven, produced by Bryan Michael Cox.
You'll also hear Tank in the background on this jam. His single, Emergency, from his most recent album, Now or Never, is a favorite of mine right now, and after seeing him live, I can affirm his vocal talent speaks for itself.
Click here for the download! <3
So, what's the verdict? "Turn it Down" or "Give it a Crown? 
---
---