Posts tagged Turn it Down or Give it A Crown?
I Wish I Was Yours feat. LeToya Luckett
Tank
NEW MUSIC :: @TheRealTank "I Wish I Was Yours" Featuring @LeToyaLuckett
The Preacher's Kid made me dislike Tank, the way I couldn't stand Danny Glover after watching The Color Purple. Hmph. He and LeToya Luckett starred in that film together, maybe that's when they decided to collaborate on I Wish I Was Yours…
…their voices compliment each other nicely on this song. So, maybe I'll forgive him now. I kid, but he played that role…
According to Luckett's FaceBook page, I Wish I Was Yours is a demo the two recorded together, and "don't expect it to be a single or on LeToya's new album, but it is expected to be heard soon." (Source)
What do you think? "Turn it Down?" or "Give it a Crown?"
---
It's All About Me
K. Michelle
NEW MUSIC :: @KMichelle "It's All About Me" Production by @PrinceWonda
I saw K. Michelle perform live in Nashville last year at Pamela Aniese's birthday party, she's the Program Director at 101.1 The Beat.
If you ask me, K. Michelle's got next! Her voice is bananas, the Queen can sing and now, she's teamed up with super-producer Jerry Wonda on It's All About Me, which will be featured on her soon-to-be-released debut album, Pain Medicine.
What do you think about K. Michelle's It's All About Me:  "Turn it Down?" or "Give it a Crown?"
---
Jesse Boykins @JB3Music "Prototype 3010" (Andre 3000 Remake)
Confession, I greatly appreciate Andre 3000's Prototype and everything it stands for. Centuries ago, it was the song that played on my BlackPlanet page, big smile. Now Jesse Boykins III has released his rendition and "I think I'm in Love, again!"
This video/short film gave me life today; it was shot, directed and edited by Dr. Woo Art. On his website, Jesse shared:
In a time where life is often guided by misconception and tainted love its hard to truly find someone who is there for you for all the right reasons. No matter how you deliver your heart to a person, you still have to wait for them to open it up. I came up with this concept to inspire honesty. I've learned through life, communication is everything when you're in a relationship. Take these visuals as an example of how something could be if there is no truth between two parties. She/He is your prototype and could be so much more if you allow it. Never Take The Love Of Your Believer For Granted.

Much Thanks to Andre 3000 - Jesse Boykins III
What do you think about Jesse's rendition ('Give It a Crown' or 'Turn it down')?
---
@IAmJHud's New Single, "Where You At?!" (Full Song) :: U Stream Broadcast
Grammy and Oscar Award winner Jennifer Hudson, broadcast on UStream this morning from her home to share, Where You At, the single from her sophomore album, I Remember Me, scheduled to release on March 22.
In this video, you'll be able to hear Where You At in its entirety. She also confirms that she worked with Alicia Keys and Ne-Yo for a couple of songs on the 12-track album, which includes a gospel track. Looking forward to this album…
Her son is absolutely adorable! More J-Hud on TQC, here.
So now that you've heard the whole track, what say you? Jennifer Hudson's Where You At: "Turn it Down" or "Give It a Crown?" 
---
Anything (Clean)
Musiq Soulchild Feat. Swizz Beatz
NEW MUSIC :: @MusiqSoulchild & @TheRealSwizzz :: "Anything"
Been missing Musiq, so I'm digging this track. Nice party Jam. This is the most recent installation from Swizz Beatz's presents Monster Monday's. More at Swizz World.
Free download, here.
What do you think about this track "Turn it Down" or "Give it a Crown?"
---
Heaven feat. Tank
Ginuwine
NEW MUSIC :: @Ginuwine09 feat. @TheRealTank "Heaven" Produced by @Bryan_M_Cox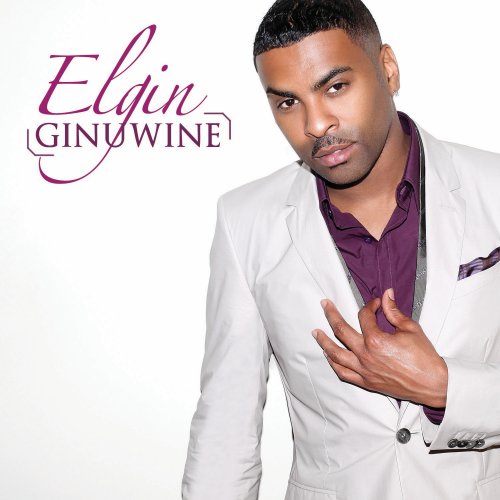 Gearing up for the release of his new album, Elgin, on February 15,Ginuwine releases Heaven, produced by Bryan Michael Cox.
You'll also hear Tank in the background on this jam. His single, Emergency, from his most recent album, Now or Never, is a favorite of mine right now, and after seeing him live, I can affirm his vocal talent speaks for itself.
Click here for the download! <3
So, what's the verdict? "Turn it Down" or "Give it a Crown? 
---